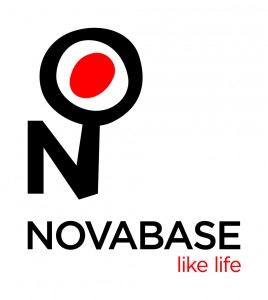 Over its 23-year history, Novabase has become the Portuguese leader in IT.
Its turnover in 2011 was €230 million, with offices in Germany, Spain, France, the Middle East, Angola and Portugal. Novabase has business in more than 40 countries and these international projects represent nowadays more than 30% of our activity.
Novabase's vision is to make life simpler and happier for people and businesses, through technology. Engineering and management combine with human sciences and design to create solutions focused on people.
One of the things we think about most is how to stimulate, attract and blend talents, and which skills to pursue and combine to give us full, integrated, multi-disciplinary responses. Our success depends on the talent and commitment of more than 2000 employees.
Novabase Academy is a pioneer project aimed at strengthening project teams from different areas of Novabase, selecting a new generation of high-potential employees for the coming years. This program was designed specifically for higher education graduates and is conducted every year after a promotional period at the most prestigious national universities and institutes.
After a strong training component, these young graduates start their professional activity, always supported by a strong investment in their career development, not only through an internal training program – Novabase Campus-, but also benefiting from a partnership policy of knowledge in the areas of Technology, Education and Business Solutions. As examples, our partnerships with Carnegie Mellon University and MIT.
Novabase's internship program complements this approach to universities and graduates, giving students the opportunity to experience a professional internship before the conclusion of their degree or develop a Master Thesis in a business environment, always integrated in highly qualified teams focused on innovation.
In response to continuous market demands, over the last 3 years Novabase invested over €26 million in Research & Development projects in order to develop specialized products and services for the Telecoms & Media, Financial Services, Government & Healthcare, Energy & Utilities, Aerospace & Transportation and Manufacturing & Services sectors, giving our employees the possibility to grow and further develop their skills in different areas.
Although facing a challenging economic context, Novabase still believes that people's talent makes the difference and that's why we created over 190 new qualified jobs for graduates in 2012.
Thanks to this constant focus on stimulating and attracting new talent, integrated in a Talent Management policy built around people training and development, Novabase has been able to maintain a sustained level of growth, both on a national  and also international level.